It's Earnings Season--Look Out Below!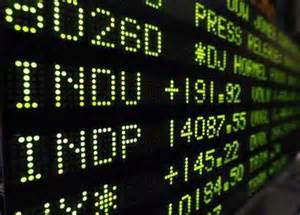 Here we go again. It's once again earnings season, and all indications are it's going to be ugly. According to Standard & Poor's, S&P 500 earnings are set to decline by 3%-4%. Not surprisingly, the energy sector is likely to be the hardest-hit. This should come as no surprise, of course, since the price of oil has crashed by about 50% from its peak levels last year.
But energy isn't going to be the only poor performer this quarter. The strengthening U.S. dollar is going to take a significant bite out of revenue and profits for multi-national companies across all sectors. Companies that do business overseas are seeing their international sales converted into fewer U.S. dollars when those sales are brought back here, due to the stronger U.S. dollar.
Overall, analysts expect the S&P 500 to post its first year-over-year earnings decline since the third quarter of 2012. Because of this, it seems prudent to hold off on buying stocks until the tumultuous earnings season is behind us.